Nikki Lane – Gibson Backroom Recordings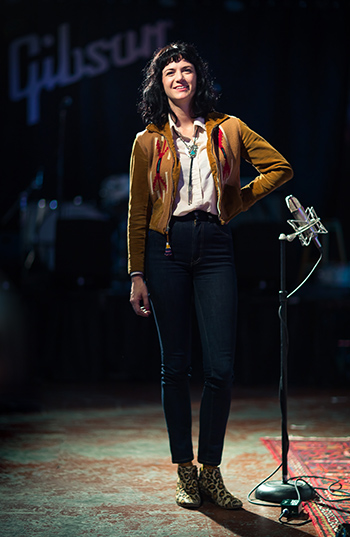 It's always a great day when Gibson calls us in to do some recordings for their Backroom Bootleg series. We do a ton of work with them since they are huge supporters of the local musicians as well as the large mainstream acts.
Every fall when Austin City Limits Festival gets in full swing, the influx of great musicians really helps broaden the pool of artists that we get to record. It just so happened that this year, Nikki Lane, has a new record and a new Gibson guitar that she needed to show off while she was in town.
She and her band laid down three very unique performances in typical backroom bootleg style… no stage, no PA, minimal amplification and very vibey. The results are a very raw recording that puts the musicians and their instruments front and center, showing off their talent in a way that isn't seen very often.
We had a great time with Nikki and her band! Funny, honest and absolutely great musicians always make for a great time… and that means we get even greater recordings! She is an absolute firecracker and we wish her the best in her career that is quickly becoming the talk of a lot of music outlets.
I hope you enjoy these songs as much as we do. Here are the recordings done at Gibson and if you like them, then feel free to buy her record straight from iTunes.
All Or Nothin'
Seein' Double
You Can't Talk To Me Like That