Developing A Look For Jamie Lin Wilson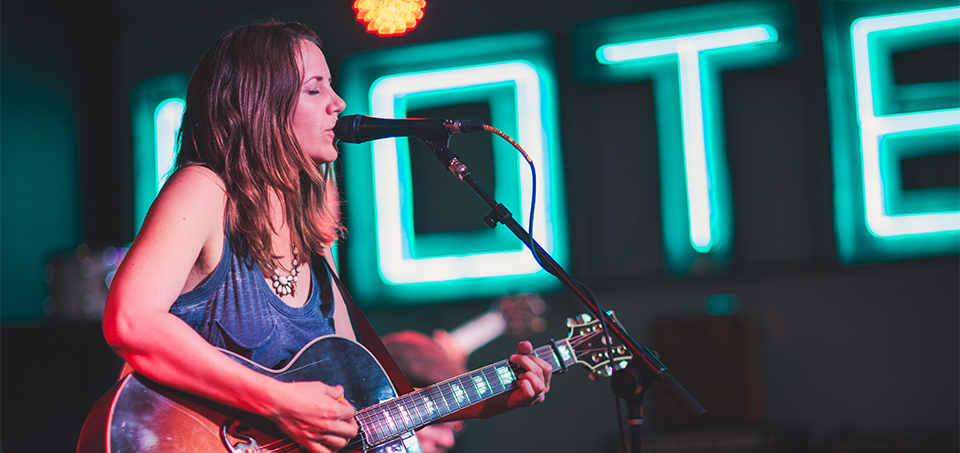 We've worked with Jamie Lin Wilson for a number of years. She's a great musician and creatively, is always willing to voice her opinion and try different things. So when it came time for her to release her latest record, Holidays & Wedding Rings, it seemed a natural fit for us to continue to do what we've always done together… find visuals that compliment her great music.
What started as a small project to shoot some photos for PR and on her website, soon became something that would visually define her venture as a solo artist. One thing that Modern Trade is adamant about when working with musicians is that the music should always be the driving force. All the photography, design and video should be a megaphone to spread the music farther and set it deeper within the listener.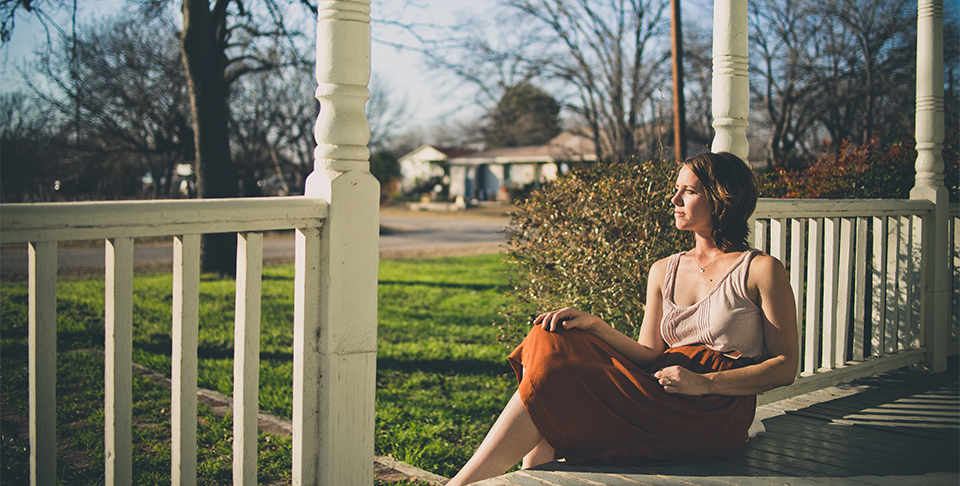 This record would be influenced by her life in South Texas and we knew we needed to capture that first and foremost. Jamie invited us to come out to her house and take a walk with her around the small neighborhood where she lives in D'hanis, Texas. Instantly we started feeling the connection and after a few hours and a few wardrobe changes, we had a solid set of photos that we thought would give some life to her posters and promo photos. You can read a little more on that shoot and see a full set of those here.
In today's digital world, an album cover or show poster is probably one of things that has become less important over time. But physical things you can touch and feel and look upon can create a very tangible feeling for people. Jamie was uncomprimising about creating great versions of these and we were blown away with what album art designer, Javi Garcia and poster designer Chris King were able to do with some of the photos.

After sitting on the photos for a few months, we all realized that what we had captured was really aligning with how the music was coming together, in the studio. The photos became the anchor of her website and we knew we needed to press further into creating some new things that would focus on the new record. We started brainstorming some ideas for some live recordings and a short video. These are the types of things that as a musician, she could send to new venues and not only let them hear how she sounds, but get a taste of what her whole performance can look & feel like.
Using the historic Floores Country Store dance floor as a backdrop, we laid down three songs in a single take. Jamie wanted more than a solo acoustic video, she wanted to show off what she had been doing in the studio and what people could expect as a full band. We multi-tracked all the audio, did full studio mixes and set up a look for the band that showed the polish of something rehearsed but kept the rowdiness of something live.
Just Like Heartache
When it's all said and done, making music is a musicians passion and the album will stand the test of time as the direct result of that. With Facebook, Instagram, Twitter, Youtube, etc… it opens up a number of opportunities to let people discover that music and visuals are a huge part of each of those avenues. We are thankful for people like Jamie, that understand when someones sees you play online… what they see first will prepare them for what they are about to hear.
Holidays & Wedding Rings
The feedback on the recordings and photos has been outstanding and seeing all the different ways Jamie has been able to point back to her music, using our visuals has been incredible. This has been an amazing project and we are amazed at the success she is seeing as a result of the new album!
We'll leave you with the final two performances at Floores that we recorded for Jamie. Enjoy!
UPDATE: Jamie asked us to record another live performance at Cheatham Street which you can see below!
You Left My Chair
Yours And Mine
Just Some Things
Night Time Blues
Here Tonight
Liner Notes
Thank you to everyone that helped along the way.
Photography
Ari Morales was the master behind the lens for the photography.
Videos Production, Cameras, etc..
Ben Hester, Ari Morales, Chip Weiss and Ryan Hargrave on setting the looks and running the cameras… you guys were incredible.
Sound Engineering
Alex Adamitis is the king at finding the right sound in any room.